CCTREE Creality CR-10S 3D Printer Kit Overview
The CCTREE Creality CR-10S is CCTREE's take on the Creality CR-10S design. Like the HICTOP CR-10S, the CCTREE is marketing their own spin on the Creality CR-10S, with adjustments based on their design philosophy.
CCTREE is marketing their CR-10S with handful of upgrades, including a patented XYZ aluminum V-slot bearing & precision roller for higher accuracy and consistency. Additionally, CCTREE uses their patented MK8 extrusion nozzle, which allows their CR-10S to print longer without cleaning. In fact, the CCTREE CR-10S boasts a full 200 hours of continuous print time.
With a few different companies to choose from when it comes to the Creality CR-10S design, CCTREE is hoping their patented updates to the design will separate them from the pack. Like other CR-10S 3D printers, the CCTREE Creality CR-10S supports a wide variety of materials and software, and it is sold as an easy to assemble DIY kit.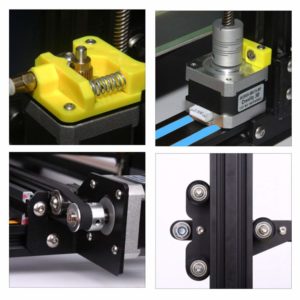 CCTREE Creality CR-10S Product Specifications
Printing Volume: 300mm x 300mm x 400mm (11.8″ x 11.8″ x 15.8″)
Print Accuracy: 0.1mm
Nozzle Size: Standard 0.4mm (changeable)
Print Speed: 80mm/s – 200mm/s
Printable Material: ABS, PLA, wood, flexible, carbon fiber, and more.
Supported Software: PROE, Solidworks, UG, 3D Max, Rhino, and more.
File Formats: STL, OBJ, G-Code
Printing Software: CURA, simplify 3D, Repetier-Host
Package Size: 540mm 640mm x 310mm
Additional Product Details
| | |
| --- | --- |
| Part Number | CR-10-300mm |
| Number of Items | 1 |
| UPC | 724190092958 |
| Brand Name | CCTREE |
| EAN | 0724190092958 |
| Model Number | CR-10-300mm |
| UNSPSC Code | 60101710 |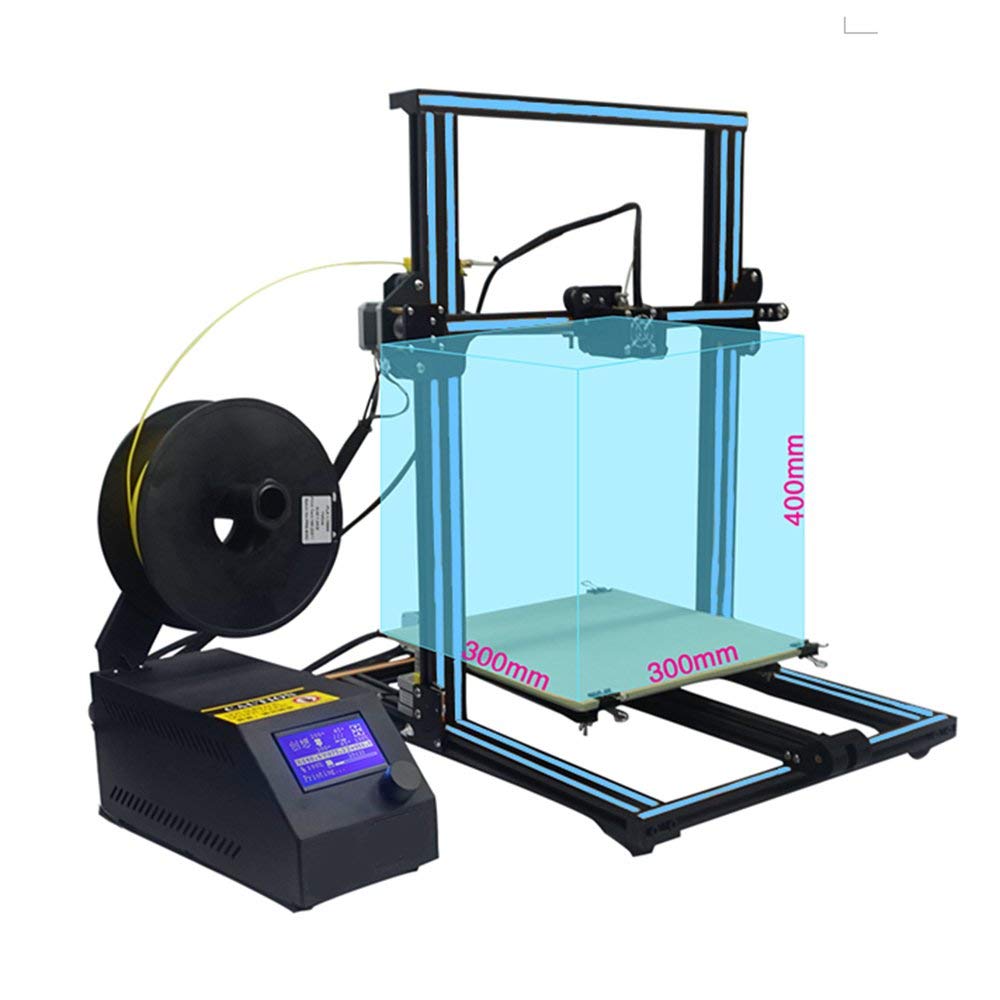 Have you used the CCTREE Creality CR-10S 3D Printer Kit? Please comment and let the community know your thoughts, rating, or review.