AIO Robotics 3D Printing Pen Overview
Many people are interested in 3D printing, but intimidated by the setup and maintenance. Or maybe that isn't such a problem, but the thought of giving up valuable desk or counter space is. Getting started with 3D printing may seem like a commitment that some people just are not ready for yet.
If that describes you, then AIO Robotics may have just the solution. The AIO Robotics 3D Printing Pen gives you a taste of 3D printing in the palm of your hand. Rather than a box that requires software and setup to slowly print your ideas, the 3D Printing Pen allows you to take a more arts-and-crafts approach.
Draw to your heart's content in 3D space. The AIO Robotics 3D Printing Pen features an all-metal ergonomic stylus design and an OLED display for monitoring PLA flow speed. You can also adjust the temperature of your hand-held extruder in 1-degree increments.
While you can't exactly expect the same functionality of a desktop 3D printer, a 3D Printing Pen is great for getting students or other newcomers familiar with the mechanics of 3D printing in a trimmed-down package. You won't find support for a wide variety of filaments (PLA-only), nor can you set a print to go and leave it. But what you get instead is a fun new crafting tool that provides the fundamental concept behind 3D printing, while fitting easily in your pocket.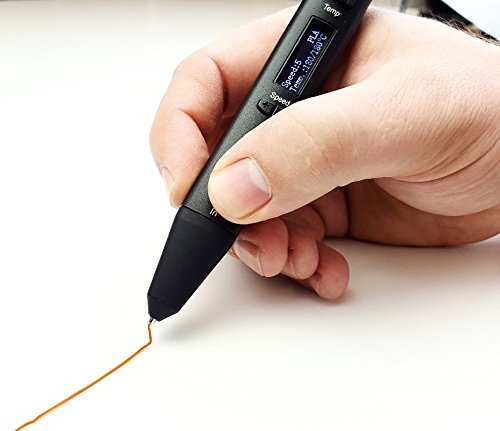 Additional Product Details
| | |
| --- | --- |
| Part Number | PR1002 |
| Number of Items | 1 |
| UPC | 637801781656 |
| Brand Name | AIO Robotics |
| EAN | 0637801781656 |
| Item Weight | 13.6  ounces |
| Model Number | PR1002 |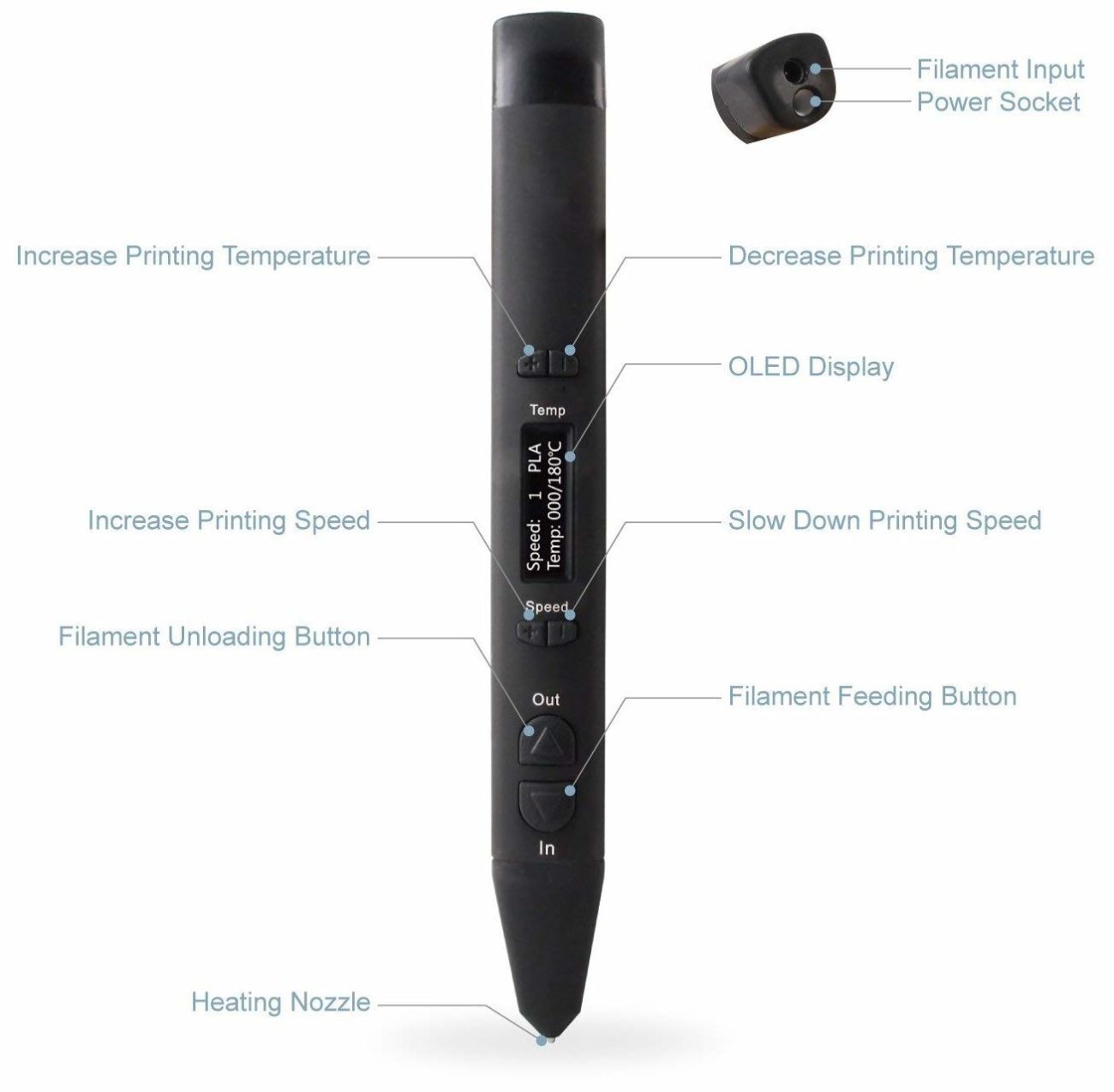 Have you used the AIO Robotics 3D Printing Pen? Please comment and let the community know your thoughts, rating, or review.