This guest article was written by Tony Glocker, CEO and Co-founder of SolidProfessor.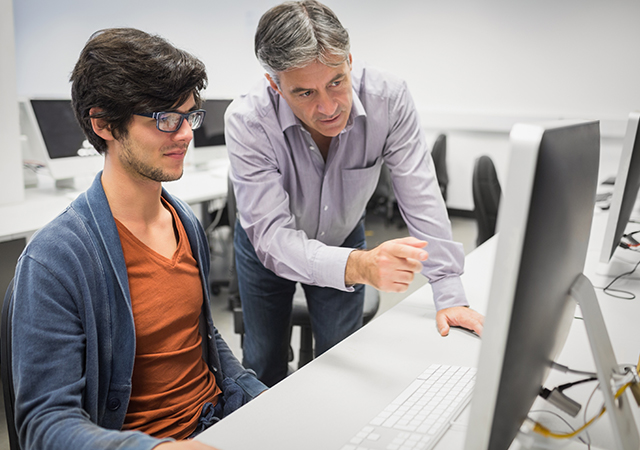 For engineering students and early-career professional designers, the value of SOLIDWORKS certifications is clear. Many of these individuals find that the SOLIDWORKS Certified Associate (CSWA) qualification can help get their foot in the door of potential employers or make the case for a raise or promotion. Passing the more challenging exams to become a Certified SOLIDWORKS Professional (CSWP) or even a Certified SOLIDWORKS Expert (CSWE) can have these same effects to an even greater extent.
But if you're a seasoned designer, should you still go after SOLIDWORKS certifications? Can principal engineers, CAD managers, and other executives benefit from becoming a CSWP or CSWE?
We say yes, and here's why:
Earning an advanced certification is a testament to your years of SOLIDWORKS experience.
The CSWP and especially the CSWE exams are incredibly difficult — only about 75% of test-takers pass the CSWP, and even fewer pass the CSWE. However, as a design engineer with years, perhaps decades, of industry experience, you have a leg up on these daunting exams (plus, here are some extra test-taking tips). Earning the CSWP or CSWE is a fitting recognition of your expertise!
Becoming the official SOLIDWORKS "guru" can boost productivity on your team.
SOLIDWORKS says this of their certified experts: "A CSWE is able to solve practically any modeling problem given to them, and is traditionally the go-to SOLIDWORKS user among their colleagues." For many senior engineers and CAD managers, this could already be part of your job description. Pushing yourself to take the CSWP and CSWE exams will reinforce your deep knowledge of the software and design problem-solving skills. Refreshing your familiarity with the ins and outs of SOLIDWORKS can help you answer questions, point your team members in the right direction, and give guidance on design issues without missing a beat.
You'll get more out of your investment in SOLIDWORKS.
Not only will earning the CSWP or CSWE help with productivity, but it'll also push you and your team to maximize your usage of SOLIDWORKS. It can be easy to get set in your design ways, using the same techniques year after year even if they aren't the most efficient way to do things. Preparing for the advanced SOLIDWORKS certification exams will force you to revisit every function of the software. Doing so might spark ideas for tackling design projects more efficiently within the software. This is certainly true if you're using a newer version of SOLIDWORKS — you could come across updated features you didn't even know you had!
The CSWE will reinforce your skills in specialized areas.
As part of the CSWE, you will need to pass at least four of the specialized topic exams (Sheet Metal, Weldments, Surfacing, Mold Tools, and Drawing Tools). Choose which topics are most relevant to your daily design process and use the exams as a challenge to master your specialized skills. Your advanced specialized skills will be valuable to your team and your organization's goals.
You will gain valuable (and fun!) networking experiences as a CSWP or CSWE.
If you've ever been to SOLIDWORKS World, you know that CSWP and CSWE attendees are recognized with special perks and even exclusive events. Achieving these certifications recognizes you for being in the top echelon of engineering designers and grants you access to networking opportunities like these.
So, why not go for it? At the very least, your CSWP or CSWE title will be bragworthy! To get started, try brushing up with some SOLIDWORKS tutorials. And while you're at it, start thinking about online SOLIDWORKS training for the whole engineering team!