Home automation is no longer impossible in the recent times. And it is only a matter of time before everyone else will have a smart home.
But, how to make your house a smart one?
While there are a lot of smart products to choose from, you have to be very keen on choosing the right smart appliances for your house. Here is a complete guide to make your house smart:
Smart Security Wireless Camera
If you are starting a smart home, you might want to start with your security systems. There are tons of great cctv cameras and systems nowadays. While you may be knowledgeable about the traditional ones, the technological advancements of today made it possible to produce several innovations.
Security wireless cameras is one of which and there are numbers of brands who offer them. Netgear, LG, and Tend Lynx are only some of the most renowned names in the said industry. They offer wireless cameras that are also equipped with several innovative features that can significantly keep your house safe and sound.
The Best Locks and Home Security Systems
Do you want to control and manage who enters your home? Well, it is largely possible now with the latest smart locks in the market because they are made keyless. They are essentially accessible by using smartphone applications that come along with the smart lock package. In these applications, you will have an inclusive knowledge and control over your doors and locks.
These systems are battery-powered. So, there is no worrying when it comes to power shortages but just be sure that you check it regularly.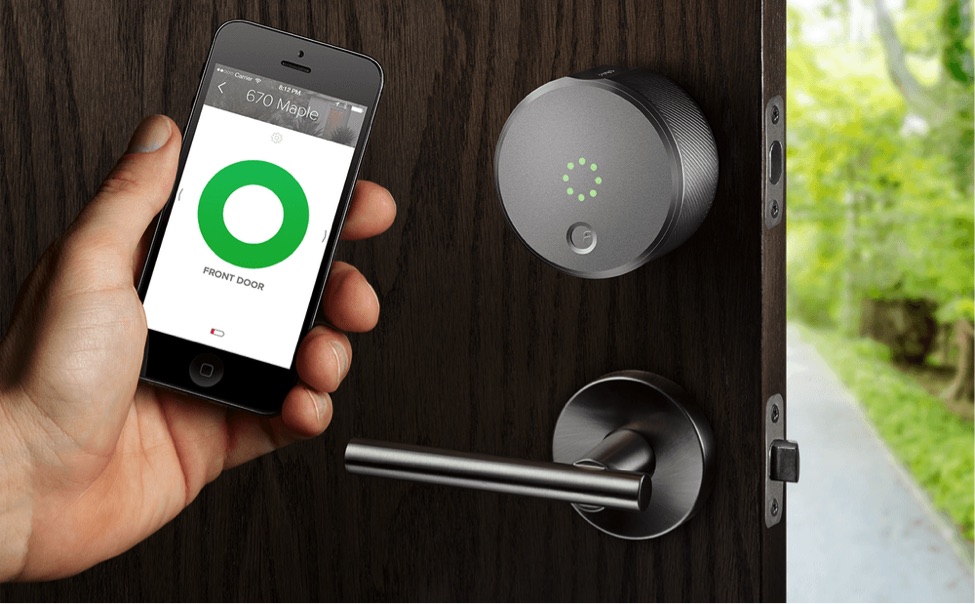 Ecobee4 – Heating and Cooling
Another smart home appliance that you must include on your list is the Ecobee 4. It is a thermostat that can do almost anything. When Ecobee 3 was released a few years back, many were amazed how it can efficiently manage automatically the heating and cooling processes inside a home. With its ease of use, sleek design, and innovative features, a lot are really patronizing the product.
Now, Ecobee 4 has all the said features. And what makes it even better is that the newest Ecobee can be connected to hubs that control almost all smart products inside a house. As a result, Ecobee 4 can almost do anything as long as it is connected to the hub.
Control of Your Smart Home
Top reveal gave a list of great hubs and connectors recently. It is only suitable because home automation has become a real innovation since homes and buildings are becoming smarter. With all the appliances that can be connected to the internet, they pretty much need one hub that can control and manage them all.
Hubs such as Amazon Echo, Wink Hub 2, and Logitech Harmony Elite are the real deals of today.
The Best Smart Light Bulbs
Lighting fixtures have become smarter too! Apparently, smart light bulbs are quite amazing since you could do a lot of things when it comes to lighting your home. From dimming your lights, all the way to changing its color and hues, smart light bulbs can do it for you.
Philips Hue Bulbs are a great choice for this. Although they may come hefty in terms of costs, they pretty much suffice and work accordingly to its values.
Smart Kitchen Appliances
Lastly, to complete your smart home, you will need smart kitchen appliances and they have quite a lot to offer. If you love baking but you want a more efficient process, you may want to try Perfect Bake Pro as it efficiently helps you bake perfectly. For heating and baking sessions, a smart oven that can do all the work for you is also available. Grillers and electric smokers are out in the market too which are all wi-fi enabled.
Making your home smart nowadays is not the difficult anymore. With today's technological progresses, there are a lot of smart products and appliances to choose from. It is only then up to you which of these products will suit your needs and wants for a smart home and lifestyle. And with this guide, you will efficiently make your home smart and even smarter.
Guest Author Bio:
Alyssa is blogger and writer at topreveal.com and she has a passion for writing articles on health care, cooking, home improvement, etc. Being a mom & consumer advocate she has years of experience testing equipment and recipes.