Workspaces should be designed with a few things in mind: privacy, flexibility, hospitality, and personality to mention a few. Above all considerations, business offices should provide a productive space.
While looking for the best Office fitout ideas, you should consider that the materials you use to make the working environment more conducive to productivity. This includes choosing the texture, color, and overall quality.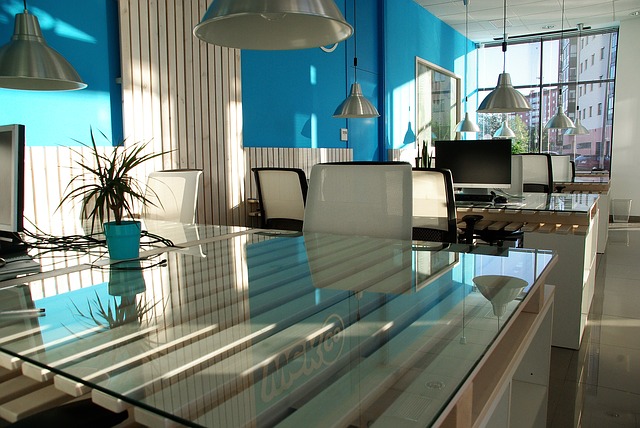 If you are considering refurbishing your office, here are 7 design tips you might want to consider:
1. Accent with the Personal
While it's a good idea to design an office considering functionality and cleanliness, you also need to capture the theme of your company. This can be done by splashing some logos strategically and also adding some vintage touches. Just depart from the common culture and create something that is interesting and attractive.
2. Dress the Walls
There are many creative ideas you could pursue while designing your office. Particularly when working on the wall. Think about something that will leave your guests talking after visiting your office. You can curate the workspace like a gallery. Some art done well to blend with the business will go a long way to make the office cozier.
3. Use a Color Scheme that Matches Your Workflow
Color, when used well, could be an advantage in the design of an office. Research suggests that low-wavelengths of color including green and blue inspire calm. Workspaces that use these colors, according to research, record better efficiency and focus, so you could not only improve the aesthetics of the office, color could be used as a tool of motivation.
4. Consider Your Motivations
What is motivating you to make the changes to the office, or what are your goals? It could be to encourage communication, to enhance productivity, or even to improve comfort. All these factors lead you to different ideas as far as designing your office is concerned. Productivity is about enhancing conversations with colleagues and clients, so create seating arrangements that allow easy movement from one work area to another.
5. Invest in Air Freshener
Many people obsess about designing an office that has all accessories that would allow them to work efficiently and they forget only one thing: an air freshener. This is something that will change the smell around the office to make it a nicer place. Consider positioning one at a strategic point in the office, so the freshness is distributed evenly.
6. Bring in the Great Outdoors
Working in an office where you can see nature has shown to improve productivity. Incorporate a way to connect with the outdoors. You could introduce a live plant that can survive and look perfect, or if you are in a place with good outdoors and your office has nice windows, you can reposition your desk to face the outdoors.
7. Trade in the Corporate Art
It's not everyone who comes to your office who will appreciate all those corporate quotes and soul-destroying posters of eagles. You could look for other alternatives that will not cost you much. A good idea would be to look for creative photos tagged under Creative Commons then use them with custom effects.
Creating a good business office is something that takes a few steps. Designing an office involves creativity and is a process that you go through to enhance the working space. Make sure to consider productivity as a core guiding principle while designing the office. Incorporate color and lighting in a manner to make the office lively and cool.
—
This is post from a guest author about business office design.